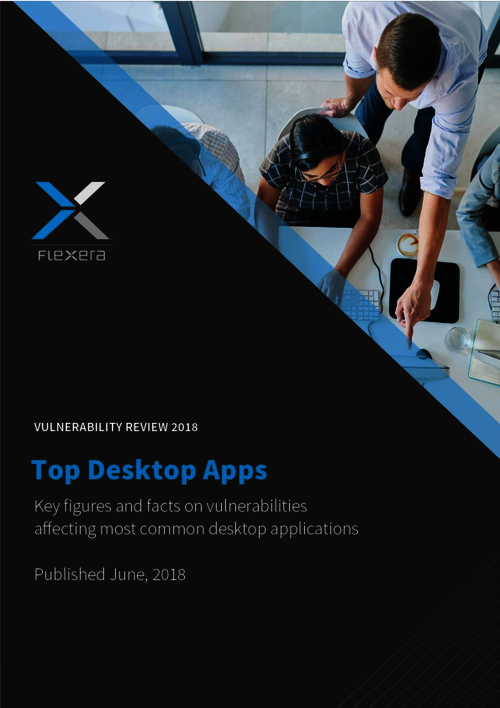 The annual Vulnerability Review analyzes the evolution of software security from a vulnerability perspective. The Top Desktop Apps issue explores vulnerabilities in the 50 most popular applications on desktops.
The annual Vulnerability Review is based on data from Secunia Research at Flexera. Secunia Research monitors more than 55,000 applications, appliances and operating systems, and tests and verifies the vulnerabilities reported in them.
Download this whitepaper to learn more about:
Security patches vs. updates and how the differences impact your organization;
Why understanding the vulnerability landscape is critical for your organization's security;
Key stats and insights from the vulnerabilities found in the top 50 products.