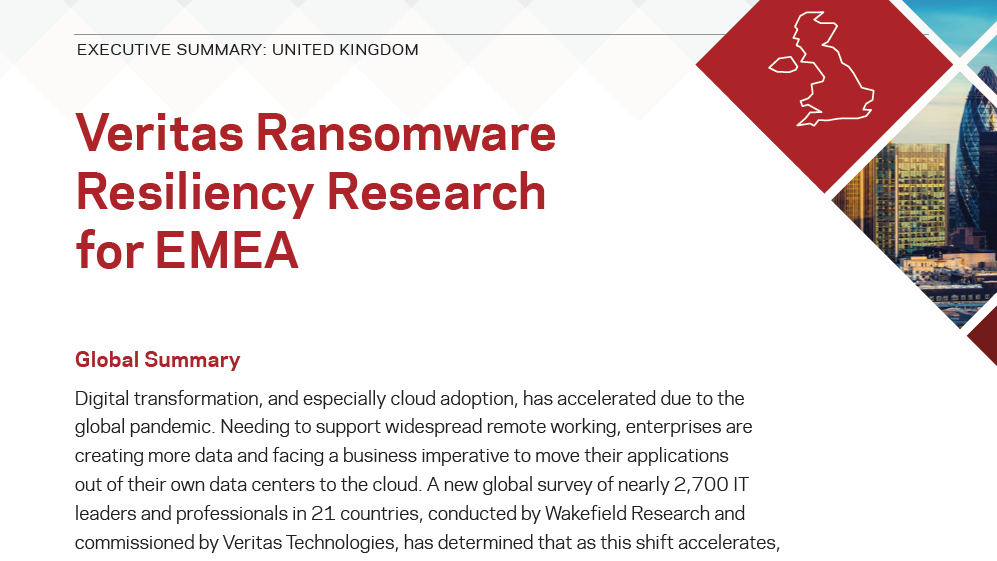 Digital transformation, and especially cloud adoption, has accelerated due to the global pandemic. Needing to support widespread remote working, enterprises are creating more data and facing a business imperative to move their applications out of their own data centers to the cloud.
A new global survey of nearly 2,700 IT leaders and professionals in 21 countries, conducted by Wakefield Research and commissioned by Veritas Technologies, has determined that as this shift accelerates, resiliency planning has not kept pace, creating a significant resiliency gap.
There are numerous reasons, but the key is that while enterprises have found the cloud to be an easy-to-adopt platform for running applications and information storage, they have found it much more difficult to implement a platform for resiliency.