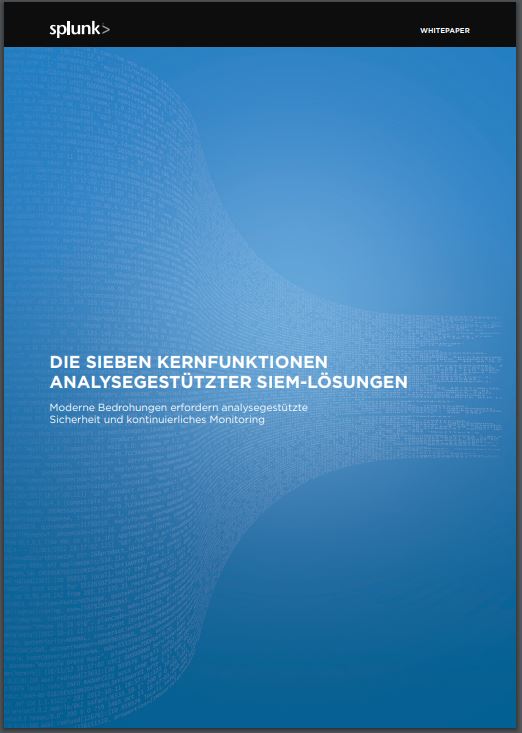 While there's a lot of potential for Security Information and Event Management (SIEM) software, older SIEM solutions just can not keep up with the speed and complexity of today's cyber attacks. Today's businesses need access to analytic-based SIEM solutions that combine a machine data-optimized big data platform with advanced analytics, threat detection, monitoring tools, incident response tools, and various types of threat intelligence.
Download this whitepaper to learn more about:
Improving your organization's cyber hygiene
Why comprehensive threat detection can minimize your security risk
Improving incident response significantly.
This Whitepaper is in German