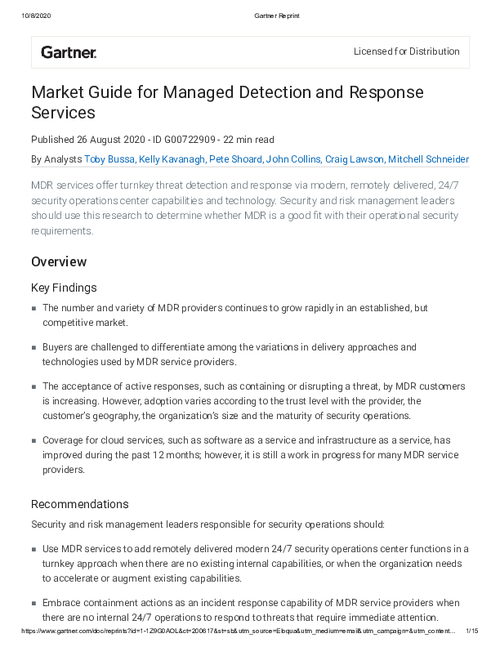 MDR services offer turnkey threat detection and response via modern, remotely delivered, 24/7 security operations center capabilities and technology. Security and risk management leaders should use this research to determine whether MDR is a good fit with their operational security requirements.
Download this report to read the key findings:
Buyers are challenged to differentiate among the variations in delivery approaches and technologies used by MDR service providers;
The acceptance of active responses, such as containing or disrupting a threat, by MDR customers is increasing. However, adoption varies according to the trust level with the provider, the customer's geography, the organization's size and the maturity of security operations;
Coverage for cloud services, such as software as a service and infrastructure as a service, has improved during the past 12 months; however, it is still a work in progress for many MDR service providers.