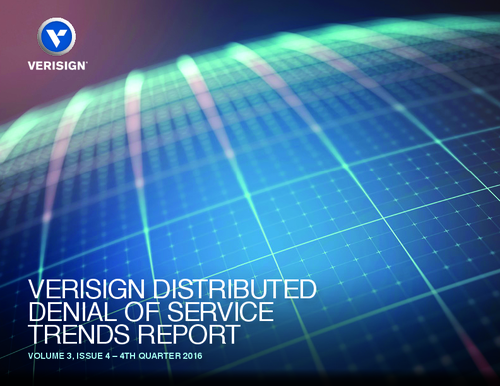 DDoS attacks are complex and unpredictable, making human intervention and expertise essential to mitigation. In Q4 2016, one internet security organization observed an 167% increase in the average DDoS attack peak size from 2015. While deploying attack mitigations, they also observed that 52% of attacks were User Datagram Protocol (UDP) floods, and 86% of attacks employed multiple attack types.
Download this report to learn valuable DDoS attack trends learned from mitigation efforts:
Media and Entertainment organizations experienced an average attack size of 25.5 Gbps;
The public sector experienced 32% of total attacks;
The IT Services/Cloud/SaaS industry continued to suffer the largest number of attacks.