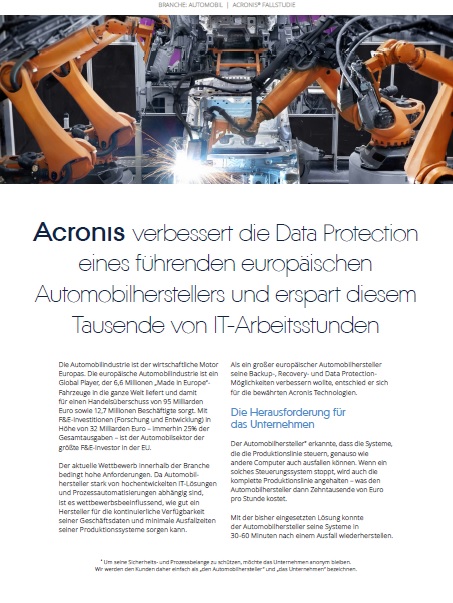 Did you know the European auto industry delivers 6.6 million 'Made in Europe' vehicles globally, generating a $95 billion trade surplus and employing 12.7 million people? This means there's a lot riding on the industry - and manufacturers need to be able to rely on its systems to deliver. To ensure your competitive advantage, you need the best data protection available. That's what this European automaker discovered after losing critical manhours to keep its manufacturing line running following a system crash.
Many automakers and manufacturers are concerned with system recovery times, problems with outdated backups, and the growing threat of ransomware.
Learn how you can turn things around with an easy, efficient, secure backup solution that will get you moving in the right direction.
This whitepaper is in German