Medical Center Breach Leads Roundup
Information on 63,000 Patients Exposed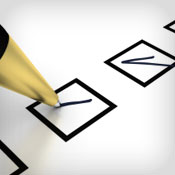 (Editor's Note: This is a roundup of breach news items that have recently appeared on DataBreachToday.)
See Also: Webinar | Passwords: Here Today, Gone Tomorrow? Be Careful What You Wish For.
In this week's breach roundup, a medical center in Indianapolis notified 63,000 individuals that a clerical error led to the mailing of letters containing PHI to the wrong recipients. Also, a former employee of a K-12 school district downloaded sensitive information from her computer, which resulted in the data being temporarily accessible online.
St. Vincent Breast Center in Indianapolis has notified 63,000 individuals that a clerical error led to the mailing of letters containing personal health information to the wrong recipients. Information contained in the letters included patient names, addresses and, in some cases, a reference to a scheduled appointment (read the full story).
Just before leaving a job at the Park Hill School District in Kansas City, Mo., a former employee downloaded all the files from their work computer onto a hard drive without consent, the district says. When the employee connected the hard drive to their home network, all the files became accessible online for a period of time, resulting in the exposure of sensitive information for more than 10,000 individuals (read the full story).
Cameron Lacroix of New Bedford, Mass., was charged July 2 with hacking Zendesk, a San Francisco company that provides helpdesk support to numerous companies, including Twitter. The news comes one week after Lacroix pleaded guilty to hacking computer networks of law enforcement agencies across the U.S., as well as at a local college (read the full story).
A Tampa, Fla., woman has been sentenced to seven years in prison for her role in a fraud scheme that compromised 4,000 credit and debit card numbers and led to an estimated loss of $650,000. Danay Crespo-Rodriguez pleaded guilty to conspiracy to commit credit card fraud and aggravated identity theft, prosecutors say. Crespo-Rodriguez aided in a credit card fraud ring that obtained credit card numbers by placing keyloggers on credit card terminals that intercepted and stored swiped credit and debit card account information at the International Mall in Tampa (read the full story).