ICO Fines Kent Police £100,000
Sensitive Information Left Behind at Former Police Station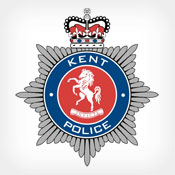 The UK Information Commissioner's Office has fined the Kent Police in England £100,000 for leaving behind confidential information, including copies of police interview tapes, in the basement of their former police station, which was vacated in July 2009.
See Also: The Global State of Online Digital Trust
The information left behind includes highly sensitive records dating back to the 1980s, the ICO says in a statement. That includes hundreds of documents and evidence tapes, such as recorded interviews with informants, crime victims and individuals who had subsequently been convicted. Information about police staff was also included in the documents, the ICO says.
The information was discovered when a police officer was visiting a business owner about an unrelated matter in November 2012 at the location of the former police station, which the business owner had recently purchased, the ICO says. The officer noticed a pile of tapes with the Kent Police logo on them, and the business owner said he was planning on watching the police videos for entertainment.
The ICO's investigation found the Kent Police had no guidance or procedures in place to make sure personal information was securely removed from the former station. There was also a breakdown in communications between the various departments involved in the move, the ICO says.
"If this information had fallen into the wrong hands, the impact on people's lives would have been enormous and damaging," says Stephen Eckersley, head of enforcement at the ICO.
"These tapes and files included extremely sensitive and confidential information relating to individuals, many of whom had been involved in serious and violent crimes," Eckersley says. "How a police force could leave such information unattended in a basement for several years is difficult to understand."