ENISA Considers EU Cybersecurity Month
New Study Details Feasibility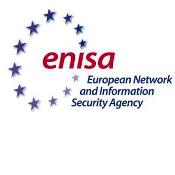 ENISA has released a report on the feasibility of a European cybersecurity month, which would require a strong commitment by EU member states in order to successfully roll-out such a campaign.
In its report, ENISA, the European Network and Information Security Agency, looks at the benefits of a "European Security Month" that would likely be held in October, to coincide with America's cybersecurity month. The aim is to increase awareness among EU citizens of risks to personal, corporate and national security and to demonstrate practical steps to protect sensitive information.
"With threats at home and work through fixed and mobile computing devices, higher awareness levels can really reduce the number of cyber security breaches," says ENISA Executive Director Udo Helmbrecht.
Half of the EU member states run their own national security days or weeks. But, according to ENISA, a pan-European campaign would coordinate the approach and the messages, as well as broaden their scope, by including public and private-security-industry actors.
"While this report recognizes the challenges to deliver an EU-wide campaign, notably to make the month fun and exciting, a successful European security month will reduce the number of incidents, increase consumer's confidence and help protect children and adults using Internet," Helmbrecht says.
In order for the security month to be successful, ENISA stresses:
The member states must be engaged;
All possible intermediaries should be involved;
Consideration should be given to the support of sector-specific organizations, security industry bodies and non-commercial organizations;
Media coverage must be used but avoiding negative messages or vocabulary;
A brand should be built that improves the image and confidence in the project;
A roadmap should be developed to plan and coordinate the project;
A decision-maker and someone to undertake the planning is essential, as are national groups which work to implement the European security month activities at national level; and
A project board should be established.
In creating a successful jump start to the process, ENISA has suggested synchronizing the month with the U.S.'s cybersecurity month which occurs in October.