The State of Government Information Security Today
See How Security Pros Assess the State of Government IT Security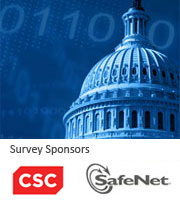 What do government information security practitioners think about the state of government IT security in 2011? To find out, we conducted a survey taken by more than 200 government IT security professionals. Our survey identifies seven hot topics on the minds of government IT security experts:
Leadership: Federal government's commitment to cybersecurity questioned
Vulnerabilities: Self assessment
Rules: Initiatives aimed to make IT safe
Personnel: Skills shortage threatens systems
Beyond Washington: Laws, regulations, guidance
Buck Stops Here: Budget challenges
Cloud Computing: High anxieties
The survey unveils a perception among most federal, state and local government IT security practitioners that the federal government hasn't provided adequate leadership to make IT systems secure over the past two years.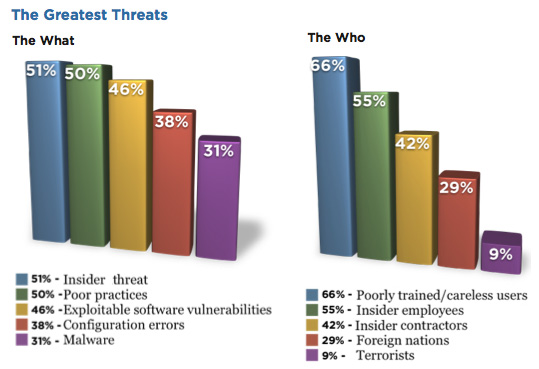 Survey Results Webinar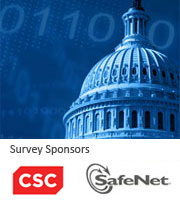 Our webinar details the survey results, offers an analysis on what they mean and features an audio roundtable discussion with four thought leaders on government IT and IT security, clockwise from top left: Melissa Hathaway, who ran President Obama's cyberspace review; Chris Ipsen, chief information security officer of the state of Nevada; U.S. Cyber Challenge National Director Karen Evans, the federal government's former top IT executive; and Tom Soderstrom, chief technology officer at NASA's Jet Propulsion Laboratory.
Related Content
Video

Sam Visner, VP and Cyber Lead Executive, CSC, offers insights on the survey results.

Article Our Survey: Washington Needs to Show More IT Security Leadership By Eric Chabrow. February 17, 2011

The survey of local, state and federal IT security practitioners also shows a lack of faith in secure cloud computing. Half see insider threats and poor practices as their agencies' greatest vulnerabilities.

Blog Counsel Ranges from Practical to Inspirational to Flip By Eric Chabrow. February 4, 2011

Our State of Government Information Security Today survey respondents offer advice to White House Cybersecurity Coordinator Howard Schmidt.
Latest Tweets and Mentions